After 9 Months
I am getting good
"I can try most foods and I am able to co-ordinate food to my mouth with confidence."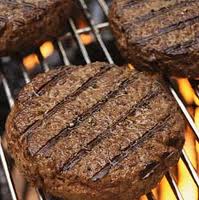 Home-made Beef Burgers
500g lean minced beef
1 small onion finely chopped
1 beaten egg
1tbsp chopped fresh parsley
Mix all the ingredients together into a bowl and mix throughly. Shape into tennis sized balls, then flatten into burger shapes. Grill for 8-10 minutes turning occasionally. Check they are cooked and no pink is visable inside.
Grilling the burgers will drain more fat away.
Tip: Swap beef for Quorn for a vegetarian option.
Chunky Chilli Con Carne
2 medium onions chopped
250g lean mince (Quorn for vegetarian option)
1/4 chilli flakes
1 clove of garlic crushed
1/2 tsp ground cumin
1 small carrot grated
1 celery stick finely chopped
400g tinned chopped tomatoes
400g red kidney beans
Heat oil in a frying pan and add onions and fry until soft. Add mince to the pan and cook until browned. Add chilli flakes, garlic, cumin, carrot and celery and allow to cook for another few minutes. Add tomatoes, stir well and simmer for 35 minutes. Add kidney beans and cook for a further 10 minutes. Serve with rice, couscous or salad.
Tip: If it's too spicy you can cool it down by adding natural yoghurt.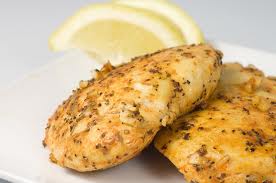 Lemon and Tarragon Chicken
2-3 chicken breasts, cut into strips
2 tbsp fresh lemon juice
1 tbsp fresh tarragon
2 tbsp double cream
freshly ground black pepper to taste
Put chicken and lemon juice in a pan and heat until the juice is just boiling. Turn heat down and simmer gently for 10 minutes until the chicken is cooked. Add little water if necessary to prevent drying out. Add tarragon, cream and black pepper to taste and stir until cream is warmed through. Serve with rice, pasta or couscous and steamed vegetables.