Between 7-9 Months
Chunky finger foods are the best for me
"I like trying a variety of different clunky finger foods I love soft fruits and cooked vegetables like strawberries and crunchy carrots."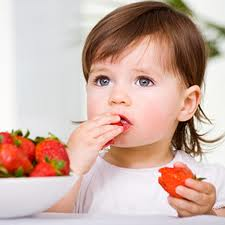 Chicken ceasar salad (serves 2 adults and 1 baby)
oil or butter
2-3 chicken breasts - cut into strips
Bunch of crispy lettuce
croutons
parmesan cheese
For the dressing:
1 finely chopped garlic glove
2 tbsp olive oil
2 tsb lemon juice
freshly ground black pepper
Raw salads - (can include any of the following and more)
Lettuce
tomato
cucumber
carrot
beetroot
courgette
peppers
sweetcorn
Fruit salads
strawberries
grapes
pear
orange segments
banana
apple
Raw salad ingredients needs to be washed thoroughly. Ingredients need to be chopped into enjoyable stick shapes or chunky pieces.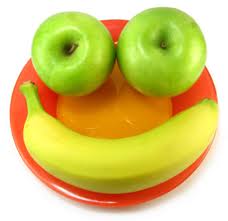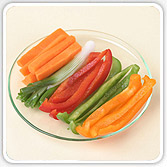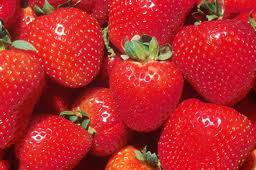 Tip:
Salads are good for weaning because they contain many different textures and shapes